Welcome to Thralls.org / WorthyWords.info
We pride ourselves on providing customers with the very best quality products and personal service.
Order now by clicking the Buy Now button, or by visiting one of the retail locations that carry our book.


Great Gramma's Worthy Words

The author hopes that her Worthy Words
will provide wisdom for all those that read them.
This poetry book is filled with a lifetime of diverse poetry.




Barbara Thrall Hambach, daughter of Wallace and Lillian Thrall, has been writing for most of her life. Her topics are drawn from personal experiences and observations. She shares memories of her early years of family and community. Barbara learned from her Grandmother, Florence Preston Thrall, that she was a descendant of William Bradford, who arrived on the Mayflower, and that she had both Revolutionary War and Civil War ancestors. Barbara has always been very proud of her heritage and is aware of the sacrifices that Americans in service continue to make. She has written several patriotic pieces to reflect this. Barbara enjoys being a grandmother and great grandmother. She also writes about her favorite vacation place -- Greenville, Maine. Barbara enjoys dabbling with pencil crayons and paints and for years created her own holiday cards. Her apple blossom art graces the cover of her recent poetry book.

Yes, you'll find this something that you like.
We take an enormous pride in presenting our book.
Also, we are proud members of the following organizations: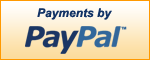 Try our - FREE - internet browser toolbar
Local Weather
Listen to Radio/Music
Watch T.V. While Online
Play Online Games
E-mail Notifier
Thralls.org toolbar powered by Conduit